---
 No need to leash or cage your dog to keep them within bounds of your home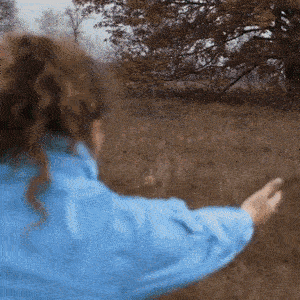 Keep your pet dog within the premises of your home without the need for a physical fence by using Wireless Electric Dog Fence. This reliable and harmless wearable wireless containment system uses sounds and low level static shock modes to train your dog. Establish your safe zone up to 500 meters (82Ft to 1640Ft) in radius. It comes with a transmitter and a receiver and works on multiple dogs all at once. Rechargeable and waterproof so you can keep an eye on your pet dog even when it's raining. 

HIGHLIGHT FEATURES
No need for a physical fence.

 

Wireless Electric Dog Fence allows you to keep your dog within your safe zone without the need to make a costly physical fence. Simply set your perimeter and attach the device collar. Whenever your dog goes out of the perimeter, the warning modes will set off. This makes a great training aid and prevents your dog from digging up under the fence and going away from the boundaries of your home.  
Choose between 2 warning modes.

 

 Wearable to a collar, this device uses 2 warning modes to contain your pet within the perimeter. One is a warning sound that issues every 2 seconds and a low level static shock mode. Add this training device with positive enforcement and treats and you don't have to worry about your pet going to your neighbors. 
Let your dog roam freely.

 

No need to leash or cage your dogs to keep them within bounds of your home. Attach this device and just let your pet play within your home premises.  Establish your safe zone from 25 to up to 500 meters in radius or 82Ft to 1640Ft and containment coverage of up to 0.1 hectares. The adjustable collar fits from 6"up to 28" and is suitable for dogs of all sizes. 
Wireless, rechargeable and waterproof.

  No more worries even if it rains. This wireless dog fence is  IP67 quality which makes it waterproof against rain, snow and water splashes. The 300mAH  battery gets fully charged in 2-3 hours and lasts for weeks of use. The transmitter also works for multiple receivers at once. 
Product Specification:
Material: ABS plastic, TPU (IP67 Water-resistance level)
Collar size:  28 inch
Power adapter: AC 110-240V
Control range: 25m - 500m
Containment coverage: 0.1 hectares
Battery: 300 mAH Lithium Ion
Package Includes:
1x Wireless Transmitter
1/2/3 x Collar Receiver
1x Charging Cable
1x Power Adapter
4x Metal Contact Probes