---
 Force pests to evacuate the area covered by the sound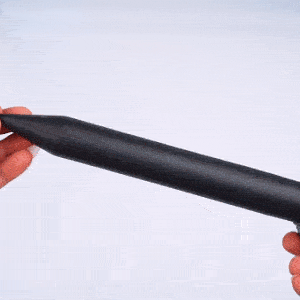 Protect your lawn from rodents and moles in a more natural way. This Solar Powered Ultrasonic Rodent Repeller emits a continuous 400 to 1000 Hz sonic burst which is irritating to rodents so they move away from gardens, lawns, and gravel patches. Get rid of pesky little rodents and moles without using chemicals. Solar-powered, no socket needed. The 38.5 x 8 x 9 cm repellent is ideal to be placed on every 96 feet on your lawn. Just place them on the ground, press ON until you hear a buzzing sound, and let them soak in the sunlight. 
HIGHLIGHT FEATURES
Drive rodents away without any hassle. This 

Solar Powered Rodent Repeller uses ultrasonic technology. It emits 400 to 1000 Hz sonic waves and vibration sound every 30 seconds to keep rodent critters away from your home and garden. It penetrates deep into the soil where animals burrow.
Solar-powered.

The device is operated by a solar rechargeable battery. During the day, the device will automatically harvest energy from the sun to keep pests at bay all day and night. After being fully charged, it can be used for around 3-5 days (on overcast days) 
Weather-proof and Durable.

The device is made of ABS. It can withstand any weather, with a sturdy frame and IP44 waterproof protection. No more worrying about heavy rains. Rain or shine, the device will protect your crops from harmful rodents and moles. 
No more harmful chemicals.

No more dangerous chemicals, poisons, and traps that are commonly used as a trap. All you have to do is drill a pilot hole in the ground, put the device, and turn it on. The tool creates vibrations and sound pulses that are perfectly safe for humans and pets.
Extensive Coverage.

The 38.5 x 8 x 9 cm repellent has a range of up to 4,000 square feet of effective area. Place one solar rodent repeller every 96 feet in affected areas for optimal results. They must be used consistently for 7-14 days. Keep the rodents and moles out of your yard, lawn, or garden.
Product Specification:
Material: ABS
Product Size: 38.5 x 8 x 9 cm
Product Weight: 200 g
Color: Green
Package includes:
1 set Solar Powered Ultrasonic Rodent Repeller (2pcs/4pcs)