---
Uniform and well-centered holes

Drill in uniform and well-centered holes! Self Centering Hinge Drill Bit makes high speed drilling in different sizes easy and quick. Self-centering design technology allows for precise and convenient drilling without the need for rechucking or need for special tools.Works perfectly on metal, plastic, wood and more.
BENEFITS
SPEED AND ACCURACY IS ESSENTIAL
Speed up routing and mortising with precise and accurate results. Fix wood doors, windows and cabinet hinges in a snap without using any other tools.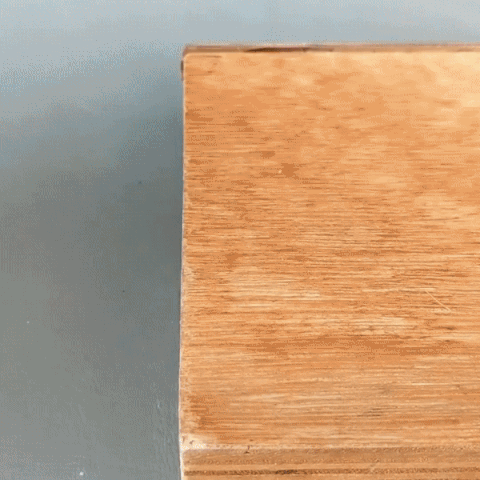 CENTER SCREWS EXACTLY RIGHT
Prevent loosening screws and misaligned hinges. Self Centering Hinge Drill Bit is spring loaded which guides your drill to center screws in the right spot. Fix hinges fasts and move on to the next tasks.
WORK ON DIFFERENT MATERIALS AND SIZES
Self-centering drill bit comes with 7 bits in versatile sizing -   5/64 in, 7/64 in, 9/64 in, 11/64 in, 5mm, 13/64 in, 1/4 in. High speed drills bits in steel, brass body and steel shank.

LESS TIME MEASURING AND MARKING
Increase productivity by reducing time on measuring and marking. The self-centering drill bits get the holes centered on the hinge and drive screws in uniformed depth.
HANDY FOR REPAIRS AND WOODWORK
Fix or install hinges, drawer slides or similar components. It's a must-have in your toolbox if you're doing a lot of door, windows and cabinet installation.
SPECIFICATION
Material: Carbon Steel & Aluminum
Shank Diameter: 1/4 in
Drill Bit Sizing: 5/64 in, 7/64 in, 9/64 in, 11/64 in, 5mm, 13/64 in, 1/4 in
PACKAGE INCLUSION
7 x Self Centering Hinge Drill Bit
Tap BUY NOW to order your Self Centering Hinge Drill Bit TODAY!