---
 Goodbye Insomnia & Anxiety! Naturally Fall Asleep in Just Minutes!
✅

Quickly Fall Asleep & Stay Asleep
✅

100% Safe & No Medication        
✅

Relax Your Mind & Relieve Stress
✅

Improve Overall Sleep Quality    
✅ Wake Up Refreshed & Energized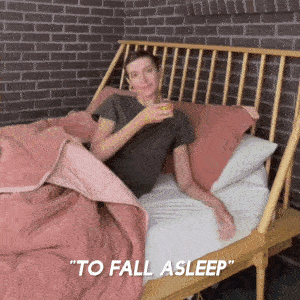 Tried Various Methods of falling asleep but NOTHING WORKS?
You may have changed your pillows and beddings, switched to different sleeping postures, wore a sleep eye mask and earplugs to bed, scenting your room with essential oils yet you are still wide awake at night.
QuikSnooze is a revolutionary sleep aid device that stimulate your brain with Electrotherapy Stimulation to improve sleep quality. It is proven to reduce stress, anxiety and improve insomnia symptoms naturally without side effects. Get QuikSnooze & Fall Asleep in less than 20 minutes. 

QuikSnooze uses Cranial Electrotherapy Stimulation (CES) technology to deliver a small amount of microcurrent to stimulate the brain's sleep functions. The brain then sends out chemical messages to the body via neurotransmitters, indicating that it is time to relax, silence your mind and drift away into dreamland. 
In the United States, CES technology is recognized by the FDA and has proven to be effective in reducing anxiety and promoting better sleep.
Features: 
Fall asleep faster.

 

Sleeping comes easy with this sleep aid device. You will

 pleasantly surprised at how well it helps you to fall asleep by just holding it in your palm. 

Safer alternative to prescription.

 

Sleeping pills have side effects like other medications. 

You won't know, though, whether you will experience side effects with a particular sleeping pill until you try it. This sleeping aid could be your best alternative!

Ergonomic design. The matte texture finishing and ergonomic design guaranteed you the maximum comfort when holding it for night sleep.
Portable and lightweight. The device is so portable and lightweight. You can easily bring it along on vacation to keep you fall asleep easily. 

USB charging. Easily chargeable with any USB plug available in your house with great convenience. 
Why choose QuikSnooze?
Don't Ignore the Impacts of Insomnia
Quality Deep Sleep is important to restore and rejuvenate your body and mind. Insomnia results in sleep deprivation and leads to:

❌ Constant fatigue, foggy mind, poor memory, inability to concentrate and poor performance
❌Increase the risk of heart diseases and stroke
❌ Lower the body's immune system and increase the risk of falling sick and chronic illnesses
❌ Mood swings, easily agitated and sometimes depressed
❌ Obesity as prolonged exhaustion makes the body crave more food intake
Who Needs This? 
✅If you are having difficulty falling asleep at night.
✅️If every night has become a battle for you to try and get proper sleep. 
✅If you are frequently waking up during the night.
✅If you are waking up too early every morning.
✅If you are not feeling well-rested after a night's sleep.
✅If you are having daytime tiredness and sleepiness.
✅If you are having irritability, depression or anxiety.
✅If you are having difficulty paying attention, focusing on tasks or remembering.
✅Increased errors or accidents.
How to use:
Put the front of the product completely on the palm of your hand for 15 mins each time you want to sleep.
Adjust the frequency by toggling the +/- buttons.
Long press the power button to turn off the device after use.
Product Specification:
Material: ABS, Stainless Steel & Silicone
Size: 

68.5 x 40.5 x 38.5mm

Weight: 38g
Color: White, Sky Blue, Yellow
Package Includes:
1 x QuikSnooze Sleep Aid
Disclaimers:
This product is suitable for everyone, but please consult a physician if you are:
P

regnant

Have implanted electronic devices, ie: pacemakers, insulin pumps, etc. 

Have a history of chronic heart diseases, nerve damage, or other serious conditions that may upset your nervous system.
** Results may differs for different individuals.