---
Easily tone your booty into a heart shape butt!
Most women dream to have that nice curve on their butt giving them a boost of self-confidence that they need. May it be for a summer bikini outfit, casual OOTD, or a formal getup, you'll look a hundred times sexier than before. Get those butt toned with this Fitness Booty Toning Resistance Bands! These are specially designed to build, lift, and tone your abs and lower body, allowing you to have lean, sculpted body curves.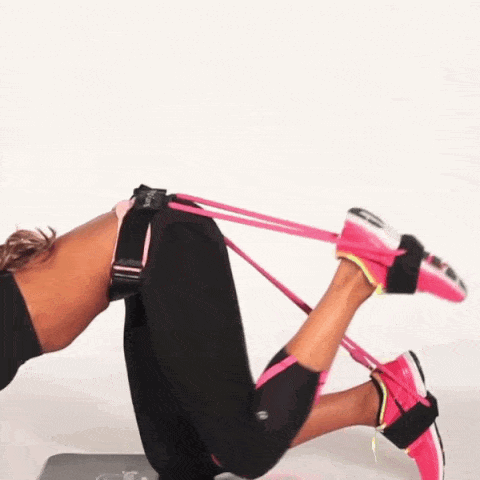 HIGHLIGHT FEATURES
Effectively shapes and sculpts your body curves by giving you a wide range of workouts. Keep your core engaged while forcing your muscles to work through the full resistance of the belts. Look stunning with that charming bikini body and receive the spotlight at your next summer getaway!
VISIBLE RESULTS IN JUST A MONTH
There's no need to spend the whole day working out as you only need 15 minutes every day. See the difference in just a month! Let this equipment be an efficient lean muscle builder and a fat-burning piece. Step up your butt toning exercise and get those curves ready by summer!
With the right resistance, achieving that nice shape, abs, inner/outer thighs, quads, and hamstring is an easy task. The perfect fat burning equipment that allows you to get rid of those excess fats and have the body you desire.
PORTABLE, PREMIUM, AND LIGHTWEIGHT
Made out of commercial-grade, double-layered nylon giving it a durable quality. The bands are commercial-grade bands with double-dipped natural latex allowing them to withstand force three times better than others. An overall lightweight, durable, and portable equipment ready on the go.
This can enhance your workout with superior functional strength and performance as you do the workout routines.
SPECIFICATION
Material: TPE
Color: Yellow 10lb, Green 15lb, Red 20lb, Blue 25lb, Black 30lb
PACKAGE INCLUSION
1 Set x Fitness Butt Toning Resistance Bands + Storage bag