---
18 in 1 tool for your different repair needs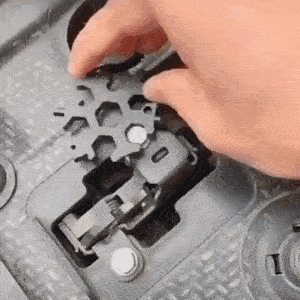 Bringing your bulky tool can be a struggle. Multifunctional Portable Snowflake Wrench is equipped with two Philips screwdrivers, a flat-headed screwdriver, three hexagonal screwdrivers, a box cutter, a bottle opener, and six different wrenches to cleverly synthesize its snowflake design. Combined with functionality and practicality, this tool got it all for you!
Multifunctional Portable Snowflake Wrench features 18 tools - flat-blade screwdriver, No. 3 and No. 2 Phillips screwdrivers, 4, 5, and 6mm Allen screws, 1/4 box cutter in end keys 7, 8, 10, 11, 12, 13, and 14 mm end wrench. This eliminates the need to fumble through your toolbox just to find the right tool!
HIGHLIGHT FEATURES
Special Snowflake Shaped Design.

The unique snowflake-shaped design enables you to creatively use nature's perfect shape to combine functionality and design in our compact multi-tool. This is a great addition to any key chain. This provides users with beauty and different varieties of use.
Portable and lightweight.

This snowflake multi-tool, which weighs just 80 g and has a diameter of just 6.4 cm, is lightweight and portable. It comes with a key ring and can be hanging on a keychain or backpack to prevent this from getting misplaced. 
Made of Premium Stainless Steel.

The snowflake multitool is made of high-quality stainless steel and is beautifully crafted. Environmental EDC tools are resistant to rust. This ensures long-lasting use. 
Your All-in-One Tool.

This will help you with a variety of tasks in your everyday job! In everyday life, for example, opening bottles or caps, turning different screws, repairing snowboarding, bicycles, and toys, breaking glass when someone is stuck in a vehicle, and so on. This can also be used for outdoor activities, journeys, hiking, sailing, and rescue, among other things.
Product Specification:
Material: Stainless Steel
Product Size: 6.4 cm x 6.4 cm
Product Weight: 80 g
Color: Silver, Black, Rainbow
Package includes:
1 x Multifunctional Portable Snowflake Wrench