---
Achieve A Healthier Body and Confident You!
Finally, it's possible to bring the gym to your home! 
Build leaner legs, firmer glutes and a toned core in as short as 10 days with our Multi-Functional Pilates Fitness Exercise Toning Bar.
You can now toss away your gym membership/fitness classes and get rid of that bench in your basement. Get the same results without spending a lot of money.
Why choose Our Pilates Fitness Exercise Toning Bar?
Gyms can be intimidating, especially when you're just starting out... workout from the comfort of Your Own Home!
Show off

 

your well developed strong core and improved posture as soon as

 

2 Weeks!
Take Advantage of staying at home.

 

Bring out a happier, healthier,

 

and

 

more confident you!
Reach your fitness goal!

 

Our

Multi-Functional

 Pilates 

Fitness Exercise Toning Bar replaces equipment such as Barbells, Twisting/Rowing Machines, and More!
See and feel the improvements with just 15 minutes of daily workout. 
Conquer your Healthier and Toner Body

 

and surprise your loved ones with a new and improved you! 
VISIBLE RESULTS IN JUST 10 DAYS!
No more excuses on achieving the Fit and Tone Body you deserve! Workout at the comfort of your home or anywhere convenient with the 2-piece bar that comes apart for easy travel and storage.
Achieve desired results with Full-Body Workouts! Adjust the Tension and Resistance up to 220lbs by Rolling the Multi-Functional Pilates Fitness Exercise Toning Bar.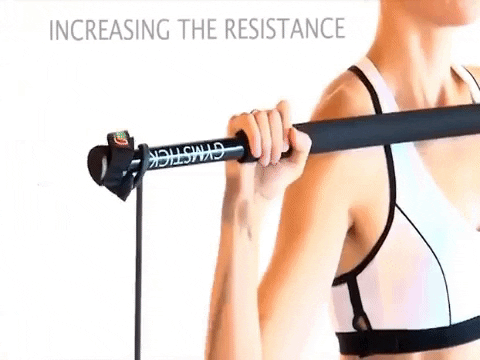 SPECIFICATIONS:
Material: Steel tube +eva foam + latex rope
Package Size: 65*43* 52.5cm
Package Weight: 0.75kg
Product Length: 92cm
Package Includes:
1 x Multi-Functional Pilates Fitness Exercise Toning Bar