---
THIS SEAT CUSHION MAKES RIDING YOUR MOTORCYCLE MORE COMFORTABLE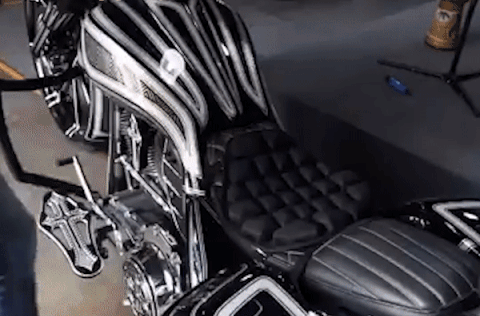 The requirements for the motorcycle cushion pads are higher especially for long-distance riding and professional riders. Because the road conditions of cross-country vehicles are mostly rugged mountain roads, undulating roads, or filled with various obstacles designed by professional venues.
To ensure a more flexible and comfortable drive, a new material airbag cushion becomes necessary. Introducing our Motorcycle Air Pad Seat Cushion Cover with ergonomics design that suitable for all riding conditions.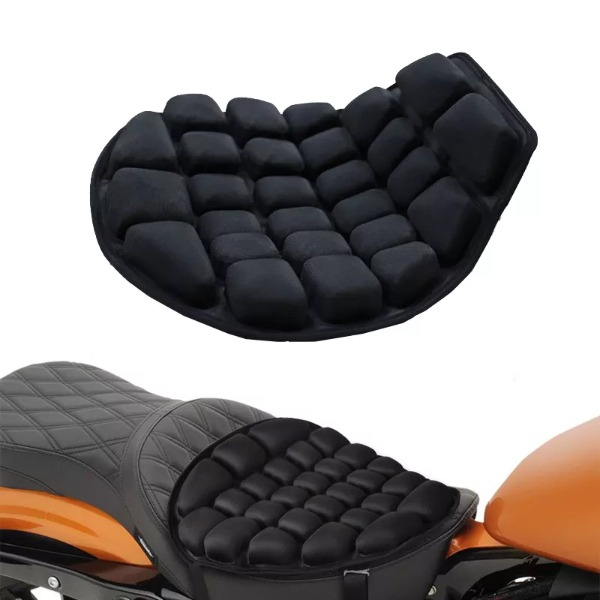 HOW DOES IT WORK?
Air Convection Technology:

 

With multiple air convection technology, when the airbag receives the squeeze, the gas flows to each other, producing a uniformly pressurized

 

"anti-gravity" effect.
Premium Cushion Material:

 

TPU fabrics have excellent elasticity and wear resistance. This material provides excellent performance under severe weather and manpower.
Breathable Comfortable:

 

There are gaps between the airbags on the seat cushion to ensure that the buttocks are on the soft cushion while enjoying a relatively breathable state.
Cross wrap and Anti-slip design. To make the motorcycle seat cushion stay where you want, we used anti-skid particles and double-bandage fixation. The bandages adopt a cross-wrapping method to take care of the shape of the seat, which makes the seat fit the seat cushion better.
Product Specification:
Material: TPU & Lycra
Color: Black
Weight: 200g
Size: 40 x 35 cm
PACKAGE INCLUDES:
1 Motorcycle Air Cushion
1 Mini electric water pump
1 Air pump (Including a tube)
2 Fabric straps
1 User Manual