---
 Glass Tank Bubble Atomizer
Simply bubbling CO2 through won't provide the levels that your plants needs to flourish. Your aquatic plants need more carbon dioxide to thrive than what is readily available in most freshwater aquariums. Increase the surface area of water exposed to the gas. Add the right amount of CO2 quickly and easily with this Fish Tank/Aquarium CO2 Diffuser!
HIGHLIGHT FEATURES
Effective Aquarium Diffuser: Made of high-quality glass material, which is not easy to crack or damage. It is also wear-resistant, scratch-resistant, transparent, and strong. Ensure the nutritional absorption of aquatic plants and create a good aquarium environment with this diffuser.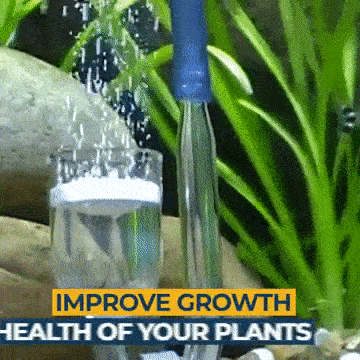 Working Principle: CO2 bubble counter is built in this device. The surface of the diffuser has atomic pores which can then generate a lot of fine air bubbles during work. Air bubbles slowly rise and ensure the effective diffusion of carbon dioxide in the aquarium.
Simple to Install and Use: Easily install this diffuser in a matter of minutes. No additional power is required. You just need to use the suction cup included to fix it in the aquarium. Position can be adjusted as per your likings. Suitable for 60L to 300L aquariums.
Creates Rich CO2: Provide your aquarium plants with the carbon dioxide they need and ensure the nutrition and health of hydrophytes. High transparency makes the see-through glass blend well with the environment of the aquarium, thus creating a sense of harmony and unity. Give your aquarium plants a friendly and healthy living environment.
Product Specification:
Material: Glass
Diameter: 3cm 
Length: 8.7 cm
Suitable for tanks: 15 - 80 gal (60L - 300L)
Package Included: 
1 x Fish Tank/Aquarium CO2 Diffuser