---
Limited stocks available! Selling out FAST!
SATISFACTION GUARANTEED & WE SHIP WORLDWIDE!
'Wow' the little ones!
A non-messy project that the young ones will enjoy, the Animal Growing Capsules are a simple yet exciting and entertaining home activity!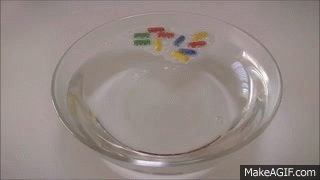 Perfect for bath time
Make bath time more enjoyable! You can put them inside DIY bath bombs or simply drop them in warm bath water and see your child squeal as the animals pop out.
Instant painting brush
Once popped out of their capsules they turn into little sponges that you can use for hours of painting fun!
Enjoy different animals!
These capsules come in different sets so you can have different kinds of animals from different kingdoms.
Rewards and gifts!
These make excellent gifts and you can use them as rewards for potty training, chores, etc.
HOW TO USE
Drop a capsule in warm or hot water. Adult supervision is needed when using hot water
Watch as the capsules dissolve and be surprised by the different creatures that pop out!
***take note: do not swallow
SPECIFICATIONS
Material: Plastic
Size : Approx. 23 x15 x1cm / 9" x6"x0.4"
Package includes