---
 Specially designed anti-splash filter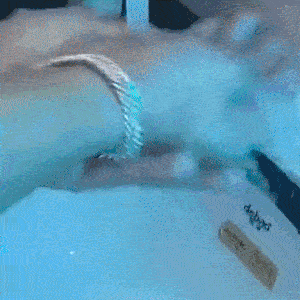 Tired of all the water splashes all over your sink when you just want to brush your teeth or wash your face? This 720° Universal Splash-proof Nozzle is a splash-proof filter faucet that allows the water outlet to rotate 720°, which makes it more convenient for washing your face and gargling. This can extend the water flow outwards, allowing you to save 30% to 70% of water usage. 
HIGHLIGHT FEATURES
Unique two-joint ball design.

 

This faucet can rotate 720 degree due to the unique two-joint ball design. Now you easily rotate the water outlet to any direction that you want, making it more convenient for you to wash your face and gargle your mouth without the use of mouthwash cup.  This faucet also comes with a double gaskets to prevent water leakage or dripping.
Four-layer Net Filter Design.

 

The faucet sprayer attachment adopts a four-layer mesh filter. It is designed to be a fine, built-in dirt strainer that captures sand and dirt particles. This will ensure that you get clean quality tap water. 
Save Water Usage.

 

This

 

720° Universal Splash-proof Nozzle

increases the water pressure by fully mixing the flowing water with air to form a foaming effect; this improves the flushing force, and thus reduces water consumption.

 remove impurities, and double gaskets to prevent dripping. 
Designed with a Non-slip Ring.

 

This nozzle has a silicone non-slip ring to prevent slippage when changing the water modes. You can still easily change the water modes even if your hands are wet and soapy. 
Two-water flow design.

 

This features two water modes, the soft splash-proof oxygen-enriched bubble stream mode and high-pressure strong rain sprayer mode with a rotary switch design. The splash-proof water mode is suitable for washing hands, face, and gargle; while the high-pressure shower mode lets you clean dirty items more quickly.
Made of Industrial Quality ABS and Copper.

 

This faucet sprayer attachment is made of industrial quality and durable copper and ABS material that will not rust. 
 Product Specification:
Material: Copper + ABS
Product Size:
Inner Thread: 24 mm x 45 mm x 30 mm
External Thread : 22 mm x 45 mm x 30 mm
Product Weight: 0.087 kg
Color: Silver



Package includes:

1 x 720° Universal Splash-proof Nozzle